BCGF blog thing
i went to the brooklyn comics and graphics festival! i was just dicking around, i got there kinda late (like at 5:30 oops). anyways this is some stuff i got there: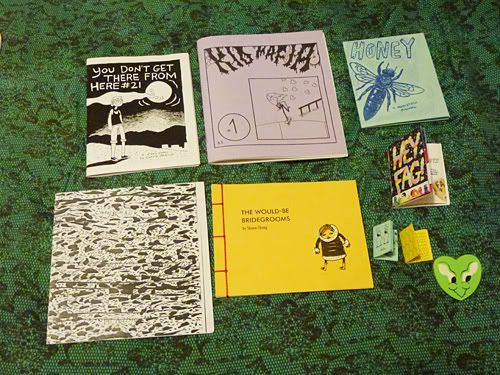 top row is carrie mcninch, michael deforge, caroline paquita
bottom row is pat aulisio, shawn cheng, jose luis, and the tiny zines and pin i bought from ette
i haven't read some yet i'm trying to ~savor~ them slowly but michael deforge's kid mafia is great and looks great, and as always shawn cheng's is my favorite. whenever i am at at these zine things i buy a shawn cheng thing but i've never met him which is probably for the best because i'm a creep.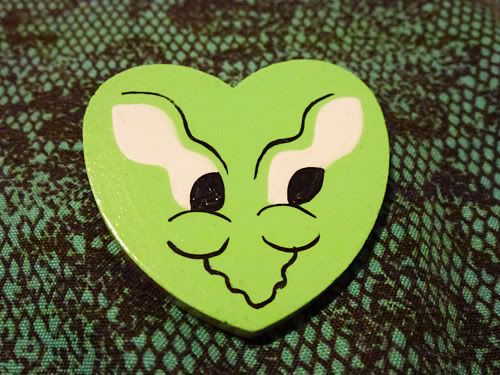 this is the pin from ette, it's silly so i like it yuhhhh. um idk her website though!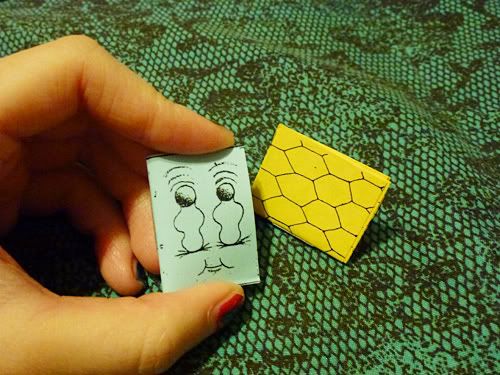 she also gave me the teeniest tiniest zines
i ran into lala
http://plslala.com/
and she gave me this sticker! i was surprised she knew who i was at all tbh
and roman muradov
http://bluebed.net/
gave me this little sketch zine of his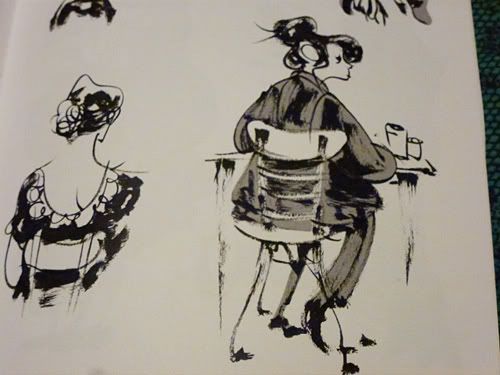 very nice brushwork
so yeah this is stuff i got at BCGF being awkward and small and stuff yeah.
see ya
oh ps here's a comic
Comments {1}